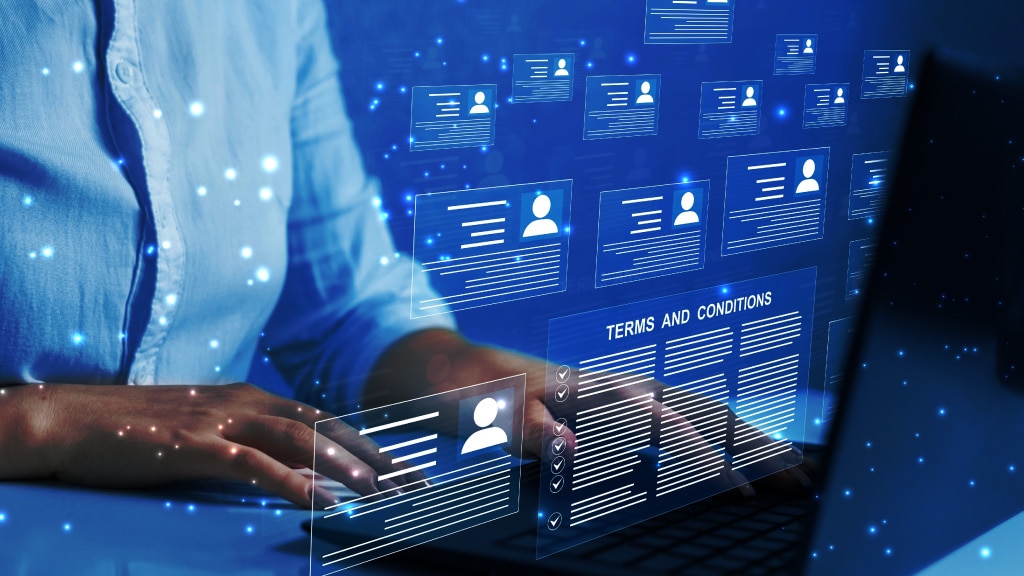 By accessing or using the Website or Services you acknowledge that you have read, understood and accepted these Terms. You agree to be bound by and comply fully with the Terms, you further agree to comply with all applicable laws and regulations regarding your use of the Services and you acknowledge that these Terms form a binding and enforceable legal contract between you and us.
You further represent and warrant that: (i) You are eligible to enter into these Terms, (ii) where applicable, you have all proper authorization to enter into these Terms; (iii) You are not defined as a "child", "minor" or other similar terms, in your jurisdiction and specifically, you are not under the age of 16.
We respect the privacy rights of our users. Please review BigBI Privacy Policy prior to using the Services or accessing the Website.
1. The Website & Services
The Website provides information and resources about the Company's business and content, including but not limited to contact information, images, text, logos, icons, buttons, links, downloads files, other specialized content, documentation, related data and graphics, and other features (collectively, the "Content"). In addition, the Website provides you with means of communication that you can use to contact us, e.g. if you have any questions, if you would like to receive a demo, if you would like to join our team and receive relevant information about this, or if you would like to receive notifications via email (the website and content are collectively referred to as "Service(s)").
The Website may contain links to third-party's websites and resources that are not owned or operated by us. By accessing the websites of these third parties, you are subject to their terms of use and privacy policies, so we encourage you to carefully read the applicable terms and policies of those third parties. We have no control over third-party's websites and are in no way responsible for the actions of third parties.
THE CONTENT PUBLISHED ON THE WEBSITE IS PROVIDED FOR GENERAL INFORMATION PURPOSES ONLY AND YOUR USE OF THEM IS AT YOUR SOLE RISK. WE EXPRESSLY DISCLAIM ALL LIABILITY WITH RESPECT TO ANY ACTIONS TAKEN OR NOT TAKEN BASED ON ANY CONTENT AVAILABLE ON THIS WEBSITE, WHICH IS AT YOUR SOLE RESPONSIBILITY AND RISK.


2. Representation, Warranties & Restriction of Use
You hereby represent and warrant that: You shall not authorize, agree or encourage any third party to (1) use the Services in a non-compliant, unlawful, illegal, fraudulent, or inappropriate manner; (2) avoid, disable, or otherwise interfere with security-related features of the Website and Service or prevent others from using the Services; (3) modify, create derivative works from, reverse engineer, or disassemble the Service; (4) remove, deface, obscure, or otherwise alter the Website and Services or any content therein, including any copyright, trademark or other proprietary rights provided as part of the Service; (5) use the Services to promote, conduct or contribute to any fraudulent, illegal, or inappropriate activity; (6) assert ownership of the Content or remove, obscure, or alter any proprietary rights or disclaimers that appear on the Website and the Content; (7) sublicense, resell, rent, lease, assign, transfer any right, share or commercially exploit or manufacture the Services or Content; (8) use, access, or attempt to use the Services by any automated means (including robots, scrapers, etc.); (9) use our name, logo or marks without our prior written consent; (10) otherwise use the Website, Services or Content that is unlawful, infringes the rights of any third party or ours, including intellectual property rights and privacy rights, or violates these Terms;


3. Intellectual Property
The Service and Content are the exclusive property of the Company or its licensors. Except as expressly provided herein, no license, right, title, or interest in and to the Service and/or Content is granted to you, and we and/or our partners retain all rights, title, and ownership of the Service, Content, and Website. You may not use any company's copyrights, trademarks, trade names, or other intellectual Property in any way, except to the limited extent expressly agreed in these Terms.


4. Warranties
Except as provided herein, the Website and Services are provided "as is" and "as available" basis, without warranties of any kind, express or implied, including, but not limited to, representations, warranties, and conditions the merchantability, fitness for a particular purpose, title, non-infringement and those arising by statute or from a course of dealing or usage of trade, marketability, suitability, incompleteness, applicability or relevance of the Content. You agree that the Company is not responsible for any decision or action taken or not taken in reliance on the Content and we shall have no liability for any loss, injury, or damage arising out of or in connection with any such action. We do not represent or guarantee that the Services and Content are or will be available for use at any particular location or time. Except as expressly provided herein, Company makes no representation, warranty, or condition of any kind, express or implied, regarding the security of any information you may provide or any activity you engage in while using the Services. Your use of the Services is at your own risk and responsibility. Applicable law may not allow the exclusion of certain warranties, so to that extent, certain exclusions set forth herein may not apply.


5. Limitation of Liabilities
YOU ACKNOWLEDGE AND AGREE THAT TO THE FULLEST EXTENT PERMITTED BY LAW, THE COMPANY, INCLUDING WITHOUT LIMITATION ITS SUBSIDIARIES AND THEIR RESPECTIVE OFFICERS, DIRECTORS, EMPLOYEES, AND AGENTS, (COLLECTIVELY: "COMPANY'S GROUP") AND ITS SUPPLIERS, DISTRIBUTORS, AND THIRD-PARTY LICENSORS SHALL NOT BE LIABLE FOR ANY INDIRECT, INCIDENTAL, CONSEQUENTIAL, SPECIAL OR EXEMPLARY DAMAGES, LOST PROFITS, INTERRUPTION, LOSS OF DATA, LOSS OF GOODWILL, WORK STOPPAGE, FURTHERMORE, FOR ANY INTERRUPTION, EQUIPMENT FAILURE OR MALFUNCTION OR DAMAGE RESULTING FROM THE USE OF OR INABILITY TO USE THE WEBSITE OR SERVICES, EVEN IF THE COMPANY HAS BEEN ADVISED OF THE POSSIBILITY OF SUCH DAMAGES, WE WILL NOT BE LIABLE FOR ANY FAILURE OR DELAY IN PERFORMANCE, ANY OF OUR OBLIGATIONS UNDER THIS AGREEMENT CAUSED BY ANY EVENT EXTERNAL OUTSIDE OF OUR CONTROL (WHICH MEANS ANY ACT OR EVENT BEYOND OUR REASONABLE CONTROL). IN NO EVENT SHALL THE COMPANY'S GROUP AGGREGATE LIABILITY FOR ANY CLAIMS ARISING OUT OF OR RELATED TO THESE TERMS AND THE SERVICES SHALL EXCEED $500 (US DOLLARS).


6. Indemnification
You agree to defend, indemnify and hold harmless the Company and its affiliates and their respective officers, directors, employees, and agents from and against any third-party claims, damages, liabilities, and expenses (including attorneys) arising out of (i) your use of the Services not in accordance with these Terms, including negligence and wrongful act; (ii) misuse or violate the rights of any third party through the Services; and (iii) your failure to comply with applicable laws, regulations and policies. This indemnification obligation shall survive the termination or expiration of these Terms and the termination of your use of the Services.


7. Termination
You may terminate your use of the Services at any time. If you wish to terminate your use of the Services, you can do so simply by ceasing to use the Website. We may change, modify, suspend or discontinue any aspect of the Services at any time without notice and without liability to you whatsoever in connection therewith.

8. Jurisdiction
These Terms shall be governed by and construed in accordance with the laws of the State of Israel. You hereby agree to resolve any dispute you may have exclusively in the competent court located in Tel Aviv, Israel. Any cause of action you may have related to the Service is limited in time to one (1) year from the occurrence of the incident and will be permanently barred thereafter.

9. Miscellaneous
These Terms constitute the entire agreement between you and the Company with respect to your use of the Services. If any provision of these Terms is found to be unenforceable, such provision will be modified only to the extent necessary to make it enforceable, and such decision will not affect the enforceability of that provision in any other circumstance or the remaining provisions hereof altogether. The Company's failure to enforce any rights or take action against you for any breach of this Agreement will not be deemed a waiver of those rights or subsequent actions for future breaches. These Terms and any rights granted herein may not be assigned by you without the Company's prior written consent. The company may assign its rights and obligations set forth herein at any time in its sole discretion. Your relationship with the Company is that of an independent contractor, and nothing in these Terms shall create or be construed as creating any partnership, agency, joint venture, or employment relationship.


10. Amendments
We reserve the right, in our sole discretion, to change or revise the Terms periodically; such changes will be effective immediately upon posting of the revised Terms. The date of the last revision is shown above under "Last Updated". Your continued use of the Services following such changes constitutes your acknowledgment and agreement to such changes to the Terms and your agreement to be bound by them. In the event of any material changes, we will do our best to provide written notification using the appropriate means of communication.